Before the rush of the Black Friday frenzy, I wanted to share with you some quick picks that I think are perfect for holiday gifts from some of my friends, who are in the Direct Sales Industry. Each item in this Holiday Gift Guide was chosen by me because I think it is a great value, a great product or because I would like to receive it myself. (Hint, hint!) Feel free to do some online shopping from this list, or choose your own products and avoid the crowds!
Traveling Vineyard
Enjoy a case of Traveling Vineyard wines to sip, share, and give thanks this holiday season. Let Traveling Vineyard's wines be a part of your special traditions, delicious meals, and holiday memories.
Break this bundle into 12 individual gifts for less than $18 per bottle! Includes free shipping!
Color Street
Give the gift of beautiful hands with the full manicure experience with the Show of Hands Kit. This kit includes Nail Polish Remover, Nail Strengthener, Cuticle Oil, and Hand Lotion! 
Add an additional set of nail strips and you've got the complete package!
Chalk Couture
This gathering of favorite, essential products is the quickest and easiest way to help get new chalkers started or keep experienced chalkers chalking. The kit includes the following: Couture Boutique® Board & Base (Black, 5″ x 7″), Bright White Chalkology® Paste (3 US fl. oz.), Double-Sided Box Frame (9″ x 12″), Small Squeegee, Multi-Tool, and Board Eraser (2-Pack).
Add an additional silk screen transfer or two of your choice and you've got the perfect gift for those who are crafty on your gift list!
My Thirty-One
Make packing for any trip easier with this multi-sized set of 3 clear-top, zip-close travel cases. Keeps clothes, accessories and other travel needs neat and organized. Cases come in your choice of: Black Distressed Pebble, Caramel Distressed Pebble, and Grey Crocodile. Sizes of cases are:
Small case: approx. 1.625" H x 5.625" L x 3.5" D
Medium case: approx. 1.875" H x 6.75" L x 4.25" D
Large case: approx. 2.125" H x 8" L x 5" D
Close to My Heart
This case is perfect for the crafter-on-the-go.  This hard sided case with gold accents is both beautiful and functional. It can easily attach to the trolley (sold separately) for rolling to craft get togethers.  It fits the paper insert or other Designer Travel storage cases (also sold separately.)
Pampered Chef
Flex + Multi Prep Set ($329.00)
3 CORDLESS PREP TOOLS IN ONE:  Slicing, chopping, grating, pureeing, emulsifying, mixing, and blending doesn't have to be time-consuming or frustrating. With the Flex+, you get three complete cordless, time-saving prep tools in one: an immersion blender, 6-cup (1.5-L) food processor, and a hand mixer, so you can quickly, effortlessly, and safely whip up whatever you're making, anytime, anywhere.  I own this and don't know what I'd do with it, so it make the perfect gift for gift giving to someone who love to cook.
Tupperware
Includes four 8-oz./250 mL Ideal Lit'l Bowls, four 7-oz./200 mL Bell Tumblers with Sipper Seals®, and one Shape-O® Toy, which is an oldie but goodie.  A truly a timeless toy!  As a rolling rattle, the classic shape sorter toy has lots of open spaces for infants to grab. Toddlers can use the 10 pieces within the shape toy to play matching games that challenge them and help develop coordination and dexterity. Each piece in the shape ball toy has a number on one side with the corresponding number of dots on the other to teach preschoolers number recognition and counting.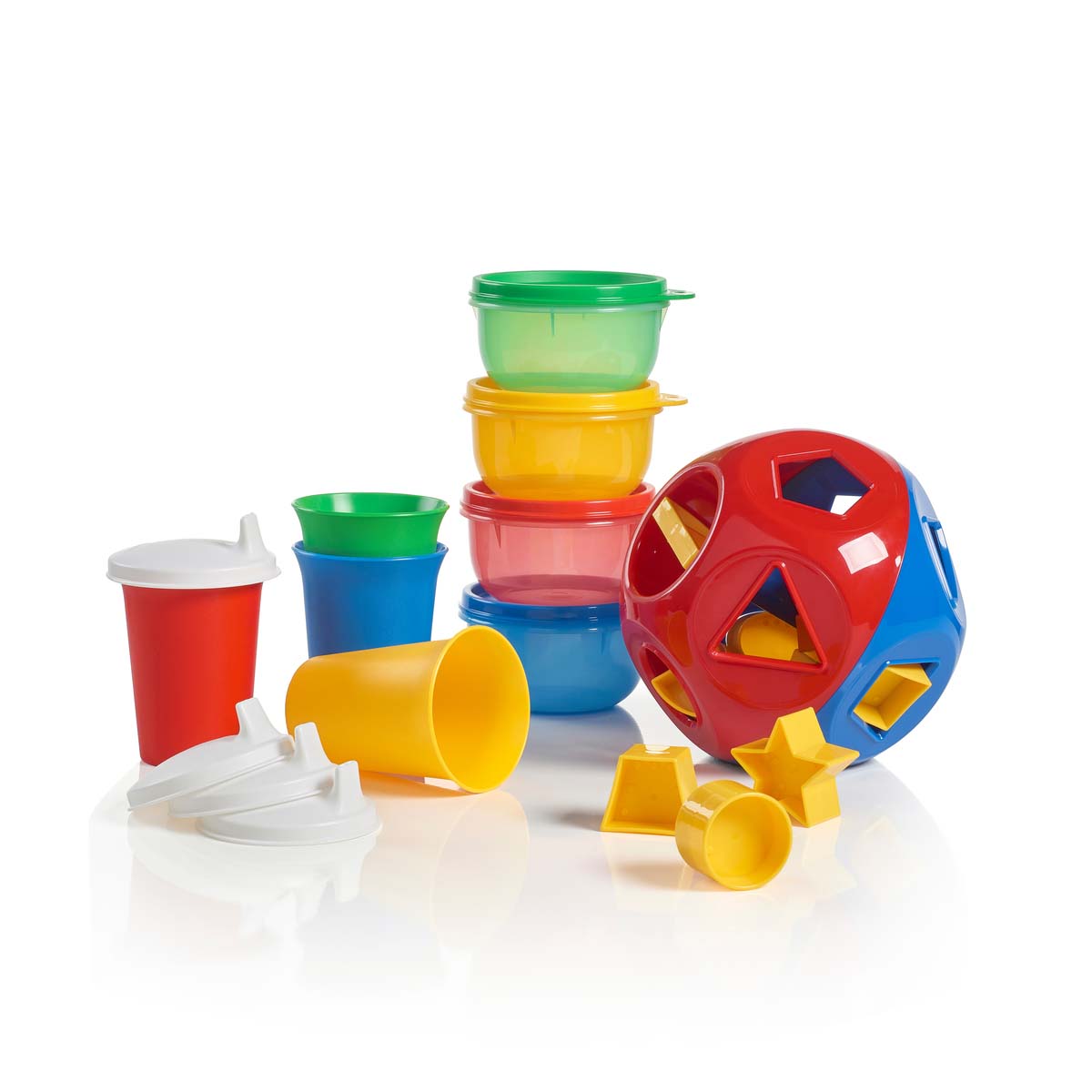 Pink Zebra
This absolutely adorable set of products that is perfect for year-round décor and adding scents to your home.  The Neutral Shop this Look Collection includes:  Home Sign Interchangeable Accent Shade (includes flower, sun, pumpkin and gift magnetic accents); Candle Glow Simmering Light with Wood Grain Base; and Uplifting 3.75 oz. Bag Sprinkles in  Silver Eucalyptus Leaves, Vanilla Cypress, White Musk.
Tula XII
This bundle is great for anyone wanting to get organized.  The bundle includes the following:  XL Cover; Weekly Planner; Bills and Budget Insert; Meals and Groceries Insert; Key Fob and Pen Loop.  Everything you need to put home life in order!
Hopefully, this Holiday Gift Guide will help you to check off a few items from your gift giving list, even for the most difficult person to shop for.
Here's to using the Holiday Gift Guide, checking a name or two off your holiday gift list, and RESETTING your life for the upcoming holidays!
Roberta
Organization isn't about perfection; it's about efficiency, reducing stress and clutter, saving time and money, and improving your overall quality of life." – CHRISTINA SCALISE
P.S. If you found this post useful, please be sure to share it on Facebook, on Pinterest, or with others who may like it as well. Also, be sure to subscribe to my blog, so you never miss another tip, trick, or technique for Living Life More Efficiently.